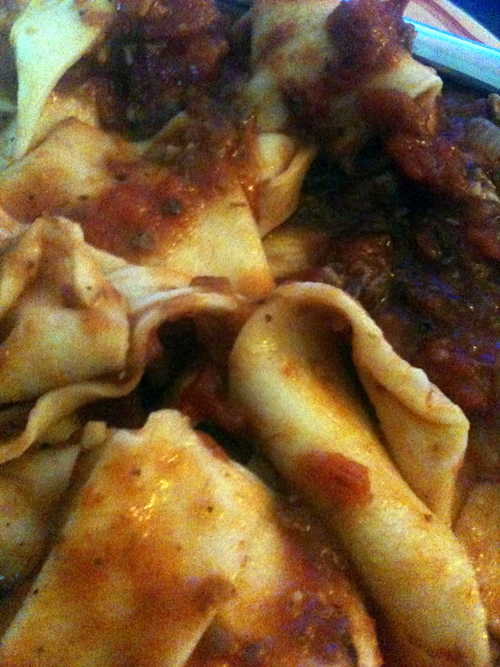 This took 3 evenings to make. 1 to braise the ribs, 1 to make the sauce and 1 to make the pasta and put it all together.
The short ribs were first seared, then braised in mirepoix, wine, stock, salt, and pepper for three hours. The liquid was saved (fat removed), and the ribs were shredded in a food processor. The tomato sauce with the meat, liquid, wine, butter tomatoes, etc simmered for four hours.
Recipe after I make this again, I was winging it and didn't write anything down.