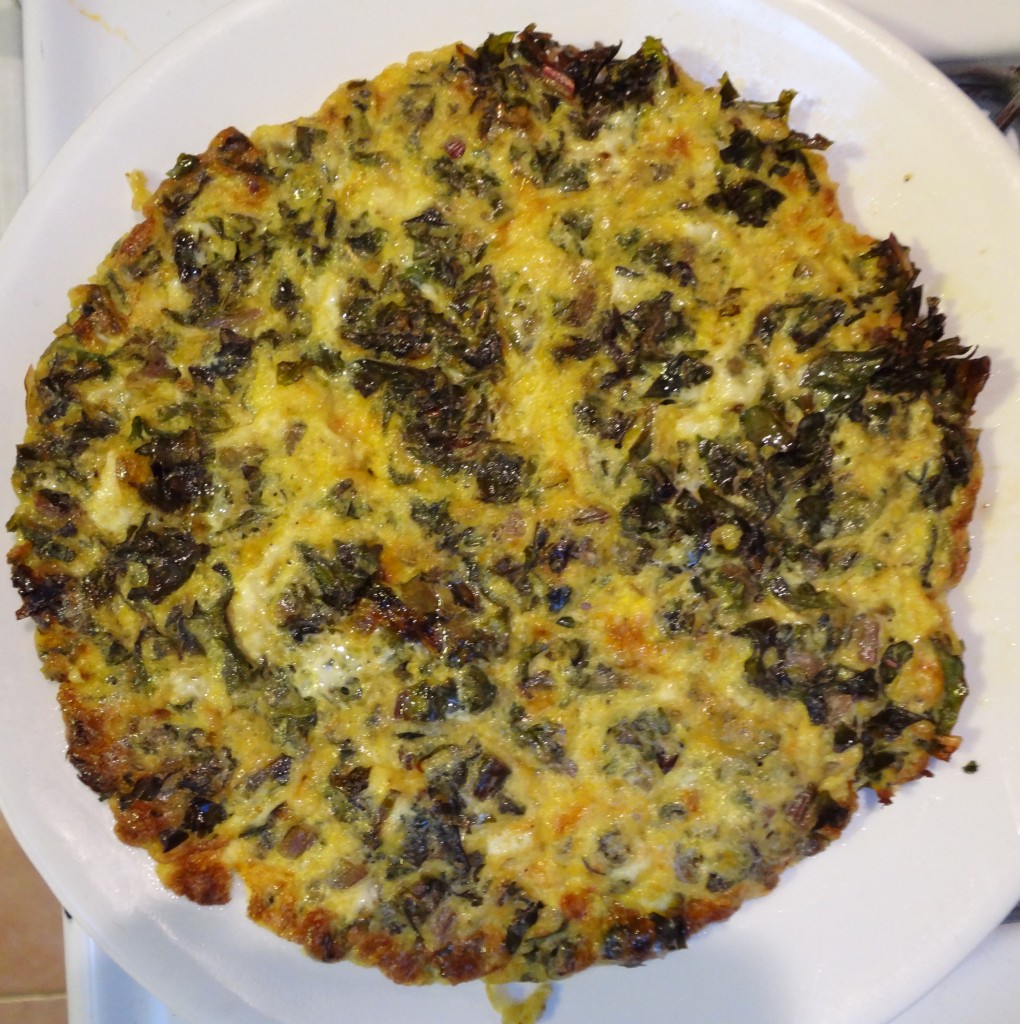 Russian Kale Frittata
(Quick note: I don't use non-stick cookware, so frittatas take a bit more oil, I've noted where you can leave out 2tbsp if using non-stick).
Rinse your kale well, the cut off the tough end bits of the stem, then finely chop kale and stem.  In a saute pan melt half the butter with 1 tablespoon of the olive oil, add kale, sprinkle with a bit of salt and cook over medium heat until tender.  While the kale is cooking beat the eggs and half & half in a bowl and set aside.
When the kale is tender add the remaining butter, when that has melted add the remaining olive oil, (if using non-stick cookware leave out this additional olive oil) be sure to spread it around .  Pour the eggs over and allow to cook.  run a silicone spatula around the edges to check for browning and lower temp if needed.  You want it browned, but not burnt.   Cook the eggs until almost set on top.  Turn on your broiler, if your pan is oven safe put it under the broiler to set the top of the eggs and brown them.  If your pan is NOT oven safe (teflon, plastic handles, too thin) then gently slide the frittata onto a cookie sheet and place under broiler until set and brown.
This was so simple and so fast and delicious that I made it again the next day for lunch!
Until the next meal; Eat Well!