This weekend I was away visiting my friends in Mendocino, pics from that to come.   While i was staying with Sydnee & Ken I got to watch as Ken made this recipe.  It's strangely fascinating to watch someone else make something from my instructions.  As promised here's the recipe for the Banana Bar Bites from Baked Sundays.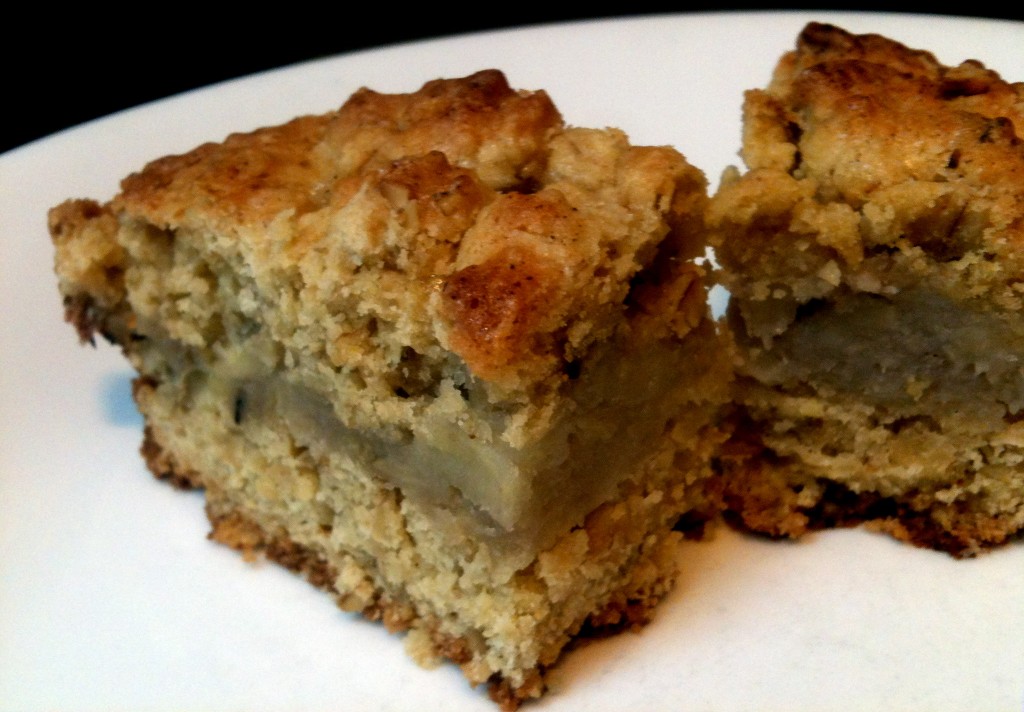 BANANA BAR BITES  Yield 16 bars

Ingredients:
2 medium bananas, slightly under-ripe.
1/4 cup plus two tablespoons granulated sugar, divided
1  1/4 teaspoons vanilla extract, divided
1/4 cup dark brown sugar, packed
1 egg
3/4 cup plus 2 tablespoons flour
1/2 teaspoon salt (fine, or table)
1/2 teaspoon baking powder
1/2 cup (1 stick, 4 ounces) butter, cut into cubes
3/4 cup rolled oats
Preheat oven to 350F
Grease a 9×5 loaf pan
Peel the bananas then mash them in a bowl using a fork, sprinkle over them 2 tablespoons of the sugar and 1/4 teaspoon of vanilla, stir and set aside.
In a separate bowl beat the remaining granulated sugar and vanilla with the dark brown sugar and the egg. Beat well.
In a third bowl (or in the bowl of a stand mixer) whisk the flour, salt and baking powder together, then cut in the cubes of butter until you have a sandy mixture, add the oats, and the sugar/egg mixture and beat until a stiff dough forms.
Form the dough into a ball and split in half.
Take half the dough and break into chunks in the bottom of the loaf pan, then press together to get a solid base, take the banana mixture and spread it over the first layer of dough.   Take the rest of the dough and break into small pieces over the top like a crumble, press down on the dough lightly, spreading it about, but don't worry if you don't cover all the banana mixture.
Bake on the center rack of your oven for 25-30 minutes, turning once halfway through. Pull from oven when nicely golden brown over the top.  (The toothpick test doesn't work so well with banana filling.)  Allow to cool in pan for 20 minutes.
To serve: Cut down the middle lengthwise, then cut crosswise into eighths to get 16 pieces.